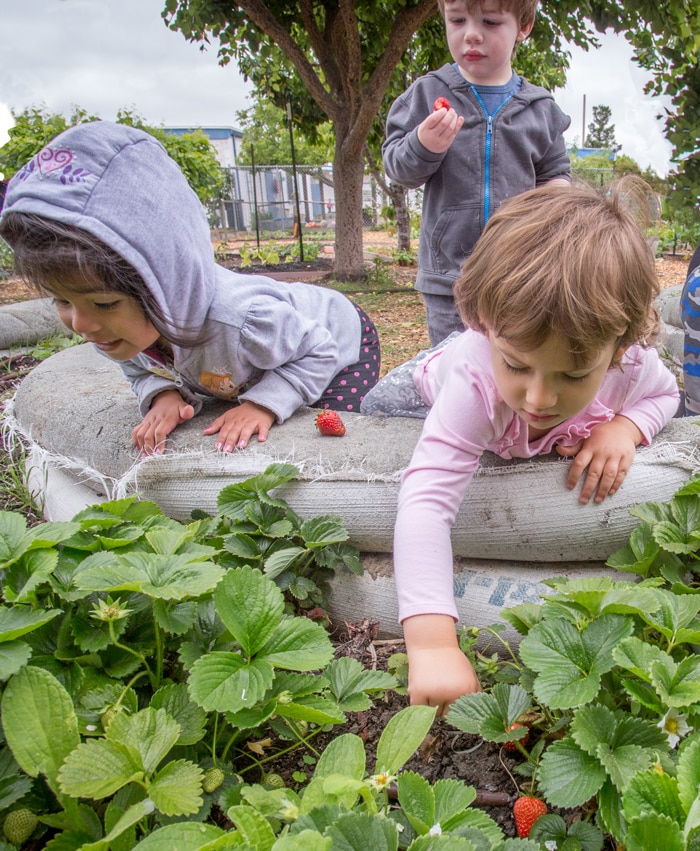 Healthy Eating
Active Living
The childhood obesity epidemic is one of the greatest threats to the well being of our children. As the Center for Disease Control has stated, at this present rate, one out of every three children born since 2001 will develop diabetes in their lives.  Some of the most dramatic increases in the number of overweight and obese are being observed among preschool-aged children. The Healthy Eating Active Living – HEAL program, is a multi-agency collaborative effort on the forefront to fight and eradicate obesity.
Keep up to date on all of the Garden of Eatin's news and happenings.
Read our Sprig & Sprout newsletters to find out all about fun and learning opportunities happening in our gardens.
June 2020
Friends with Wings Edition
Here we are in the merry month of JUNE! Warm days, cool nights, the height of Spring before Summer comes to pass! What is going on in the gardens right now? Read more…
Spring 2020 - Mothering Day Edition
Mothering Day Edition
Special Edition Mothering Day – a day to celebrate and honor all mothering bonds we share with our loved ones!. May is also… NATIONAL SALSA MONTH!!  AND…Cinco de Mayo which was first celebrated in the United States in 1863 in Southern California. The celebration was in support of solidarity with Mexico against French rule. By the 1930s the holiday became an opportunity to celebrate Mexican identity, promote ethnic consciousness and build community solidarity. . Read more…
Spring 2020 - Earth Day Edition
Earth Day Edition
Nature is in full bloom this month; from April showers and new green sprouts to warming daylight and gardens waking up. This month we are celebrating Kids Gardening Month and Earth Day with a special edition of the Garden of Eatin' newsletter, Sprig & Sprout. The newsletter is brimming with family friendly garden, nutrition & nature ideas and activities. . Read more…
Spring 2020
Welcome Spring!
As the days grow longer and flowers begin to bloom, we are reminded of the change of seasons. A moment to breathe, create, & welcome those re-awakening from a winter slumber. Read more…
Winter 2020
In The Garden
Winter brings in moments of silence, breath, & time to pause, both in our lives & in our gardens. As you have seen in your gardens, as the days grew shorter & colder, the plants started growing slower, the slugs, birds, & insects came out…Read more…
Autumn 2019
Out In Nature: Goodbye Summer, Hello Autumn!
As we move through the seasons, Autumn outside of our gardens is brimming with life and abundance for all creatures, not just us!Insects, reptiles, rodents, birds, squirrels, livestock and wild mammals are gorging and, in some cases, also saving some food for their survival. Read more…

North Bay Children's Center
940 C Street, Novato, CA 94949 415.883.6222
School Site Locations across the North Bay
Healdsburg • Santa Rosa • Petaluma • Sonoma • Novato