Before & After School Age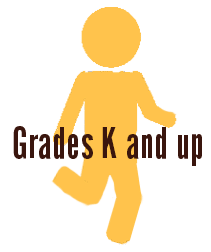 School age children need a safe, stimulating environment where they can develop in a positive manner. The Before & After School Age program is offered in Novato at the Tinker Way  campus for children in grades K-4. This program promotes a positive self-concept, cooperative peer interactions and age-appropriate activities that include science, gardening, cooking, art, and creative expression. 
With a teacher to child ratio of 1:14, our school age program offers physical, creative and emotional opportunities for growth and ensures that children receive the attention they need and deserve. The Marin Bookmobile comes to the program twice a month, and we also ready-to-eat produce food donations from the nonprofit "Extra Foods" twice a week! Bread & Roses, a nonprofit organization that specializes in live music and art, provides special performances throughout the year.
This Program is offered in Novato at the Tinker Way Campus

North Bay Children's Center
932 C Street, Novato, CA 94949 415.883.6222
13 North Bay Locations
Healdsburg • Santa Rosa • Petaluma • Sonoma • Novato